From simple low energy festoon lighting to wireless up-lighters, intelligent moving lights or very high power sky scanners, we have them from stock. This
Outdoor Lighting
GDS Uplighter HO (80w)
This is very popular light. Built to an incredibly high quality standard these uplights are entirely wireless and feature RGB customisable colour palette and run for up to 12 hours on a single charge. They can also be wirelessly controlled via industry standard DMX protocol. At home as much indoors as out, these incredibly effective lights are suitable for any occasion.
80W RGB LED emitter
Built in WDMX receiver
3 Channel DMX control
50 Stand-alone colours available, including:

26 LEE matched colours
9 ROSCO matched colours

IP45, suitable for outdoor use
Smart stainless steel finish
Supplied in a 6way charging case
Dimensions: 710mm(w) x 480mm(d) x 750mm(h)
Unit Weight: 12kg
Transport Weight (Box of 6): 117kg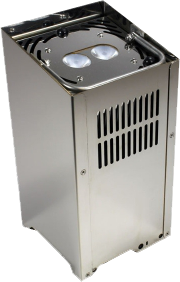 Festoon Lighting (Warm LED)
Our favourite go-to outdoor lighting. Festoon lighting is simply great. It has the magical properties of turning outdoor spaces into magical places. Our warm white LED festoon lighting creates the familiar glow of tungsten lights, whilst using a fraction of the power. Not only that, the bulbs being made of durable plastic are durable unlike traditional festoon lighting, where the slightest knock would smash the bulbs.
Suitable for indoor/outdoor use 
Heavy duty 48ft H07 (14.6m) black rubber cord 
24 x E26 base light sockets 
2ft (60cm) socket spacing.
Sockets hang approximately 10 cm (4 inches) from the cord.
Use as an individual string or connect up to 20 strings together.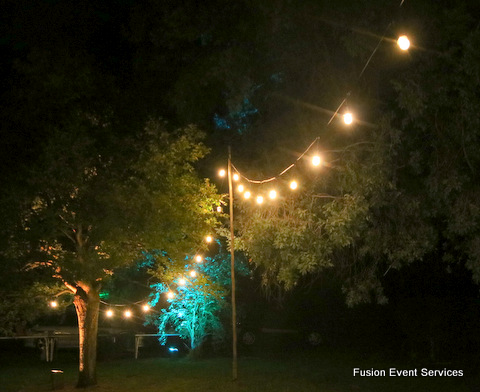 Pixel Ball LED (WS2811/2 compatible)
For something different, we stock LED pixel Ball. Each ball is spaced 15cm apart and contains a 3w RGB led. This is controllable by many pixel controllers or we can supply a Bluetooth module for you to use with your phone to remotely control the lights functions.
Spec: 24V regulated 50mm ball ,30cm spacing, 15m total length,waterproof,50 balls per strand.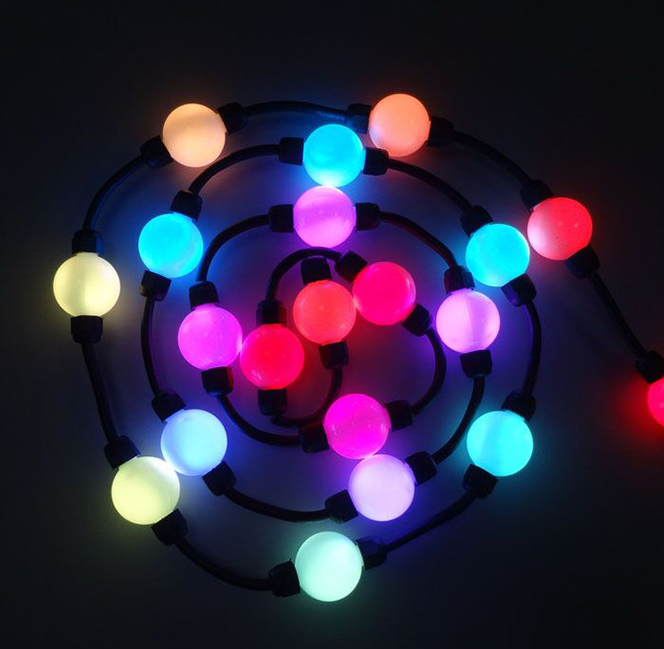 Fal Comet Sky Flower
This incredibly powerful 2500w Xenon discharge light will shine multiple beams into the sky, illuminating clouds and being seen for miles. It's the perfect light for gaining attention for your event! It can rotate and also has the ability to spin the beam effect. A large but very effective lighting unit.
81 kg Base 540mm Wide, 660mm Long, 240mm High. Head 435mm wide, 720mm long.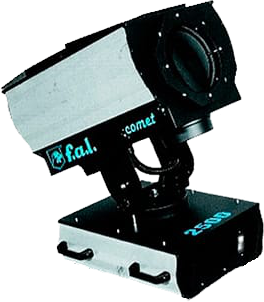 4000w Mobile Light tower, including generator base
This for events that run into the dark, public safety is paramount. For general lighting purposes we have a mobile lighting tower with 4x1kw discharge lights on a 9m hydraulic pole.
Network Rail approved
Super silent operation at just 60dB(A) at 7m
EC whole vehicle type approved trailer
Hydraulically operated mast can be fully extended to 9m height in only 12 seconds
Fork lift pockets and single lift eye for easy transportation
360° rotating head lamp with telescopic mast for quick and easy operation
4 x 1000W Metal Halide lamps fitted to super high output reflectors for high intensity light
Bio-degradable oil in hydraulic system
Engine fluids fully bunded to 120% protecting the environment from spills
Fuel efficient giving 85 hours of operation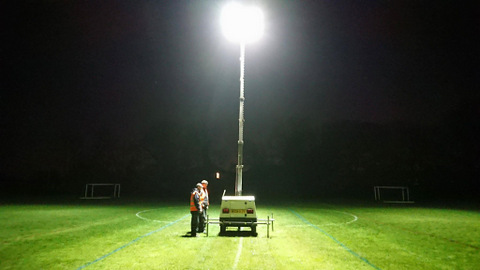 Intelligent Lighting
Martin Mac 250
Martin Mac 300
Martin Wizard Extreme
LEDJ Slimline 5Q5
Showtec Stageblinder 2 DMX 2 x 650W
Eurolite LED Super Strobe ABL
200w LED Par 65
GDS LiteWare Satellite
Lasers
Laserworld CS1000RGB
Laserworld DS3300RGB
Lighting Controllers
Avolites Titan One
Grand MA Wing Controller
EUROLITE DMX Scene Setter
Freestyler DMX